It's finally ready – the 2017 Friends of Fido Calendar is online for purchase! It features the 13 of the adorable dogs won spots in this year's calendar contest. The proceeds from the calendar sales go directly to support Friends of Fido Mahoning County Dog Pound.
If you are not familiar with FOF, here are just a few of the things that they do to help the dogs at the pound …
• Walk and socialize the dogs — 365 days a year!
• Financial support for spay/neuter, DHLLP, heartworm, rabies, and bordetella testing ($135) for dogs placed into rescues.
• Cover the cost of heartworm treatment for dogs.
• Pay pull fees, so dogs can go to rescues.
• Fund medical bills for dogs that go to the vet when they are sick.
• Assist local rescues that pull dogs from the Pound.
• Purchase gas cards and facilitate transporting dogs to their forever homes or rescues.
• Pay for boarding while the dogs wait for transport.
Help support this amazing group by purchasing your 2017 calendar! They make a great gift for the dog lover in your life! Just think, you can help support Friends of Fido while taking care of some of your holiday shopping at the same time! Purchase your calendar here – http://www.magcloud.com/browse/issue/1172804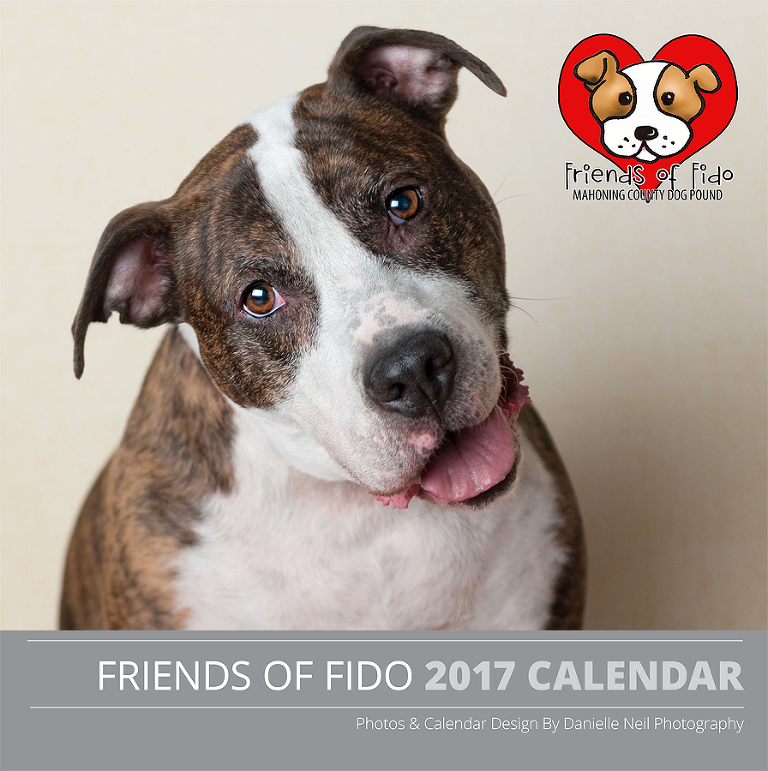 Save