This is somewhat off topic, but I love all things clothes. And while I can help coordinate client's clothes for their photo sessions, when it comes to my own closet I'm all over the place!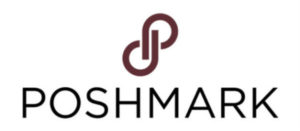 A few weeks ago I decided to purge my closet, since I still had maternity clothes in there a year after I had the baby. I ended up with a HUGE pile of outfits and accessories on my bed. What in the world was I going to do with all this stuff? Enter Poshmark. After some serious research, I found this fun little app that lets you buy and sell clothes! It has been absolutely perfect! I've sold off a lot of the items that were no longer fitting me and have purchased a few things too. Including an authentic Kate Spade purse for under $20?!?!?! You might say I have a slight obsession with the app now! If you haven't tried Poshmark yet, be sure to download the app! Use the code UQMVV and you'll get $5 off your first purchase!
So with an almost empty closet I decided to check out Stitch Fix. I've heard rave reviews from some and so-so reviews from others. Heck, what did I have to lose. I'm that person that finds a top or pants I like and buy it in every single color. I wanted to mix up my wardrobe and I figured this was a good time to do it. I've just received my 3rd Stitch Fix box and I just love it!! So what is Stitch Fix? They have stylists on staff that will curate five items per "Fix" to send to you. You fill out a style quiz and give details about what you want to spend, preferences, etc. I will tell you that I was EXTREMELY detailed in the notes to my stylist. I have a friend that wasn't detailed and didn't love her first Fix. You can pick when your Fix is sent to you and when it arrives you keep what you love, send back what you don't. Love something but it doesn't fit? You can exchange it for a different size. I love this for not only everyday looks but also special occasions. It's SO much easier than going from store to store at the mall and wasting the day coming home empty handed. I think it's a great option for my clients with upcoming sessions – the opportunity to pick up some new and unique pieces that fit their style!!
Happy shopping and cleaning out your closets!
Save