Meet beautiful Natalie, a Class of 2018 Senior at Salem High School. I may be a bit biased about how stunning this Senior is, because she's my niece. If my memory serves me correctly, she is my first Senior from Salem High School.
While it's currently a cold and dreary November in Ohio, we did Natalie's Senior photos last month and had great weather. It was a much warmer and sunnier day in October that I had the chance to photograph her. Natalie wanted a combination of outdoor and studio photographs. We started at Boardman Park before sunset that day. Beautiful light, beautiful subject, what more could a photographer want? I love photographing at Boardman Park, there are so many little nooks and crannies to stop and shoot at. There's a great variety in one location.
Natalie brought a ton of clothes for her photos. Of course, we couldn't get through every outfit, but it was perfect to mix and match pieces based on the location. She and I selected what would look best for each section of the park, based on colors and location. Natalie ended up with three very different looks for her outdoor Senior photos. We then headed over to the studio, not even five minutes from the park. We did some quick indoor photos and Natalie took advantage of two more clothing changes there.
There were so many great photos of Natalie, it was hard for me to narrow them down to the best of the best for her ordering appointment. It was even harder for me to pick my favorites for the blog! I am impatiently awaiting her order to arrive and see how fantastic her large framed wall print is!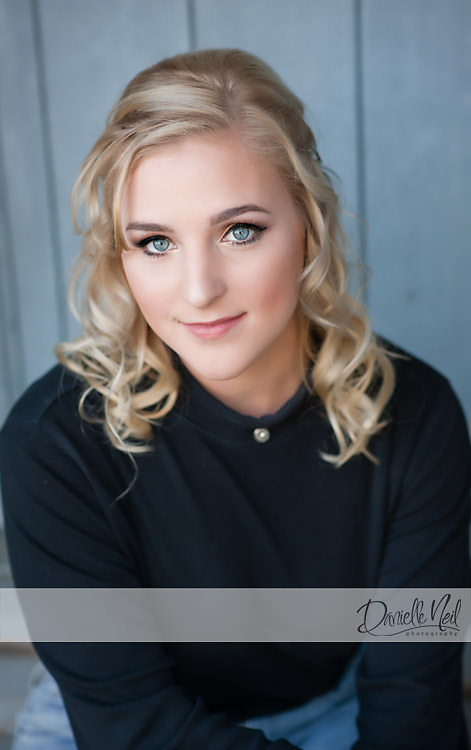 If you are a class of 2018 Senior and you still have not had your Senior photos done, Danielle Neil Photography has limited openings through the end of the year! Use the online contact form for more information on your senior photo session!